COP26 review – Are we any closer to solving the climate change crisis?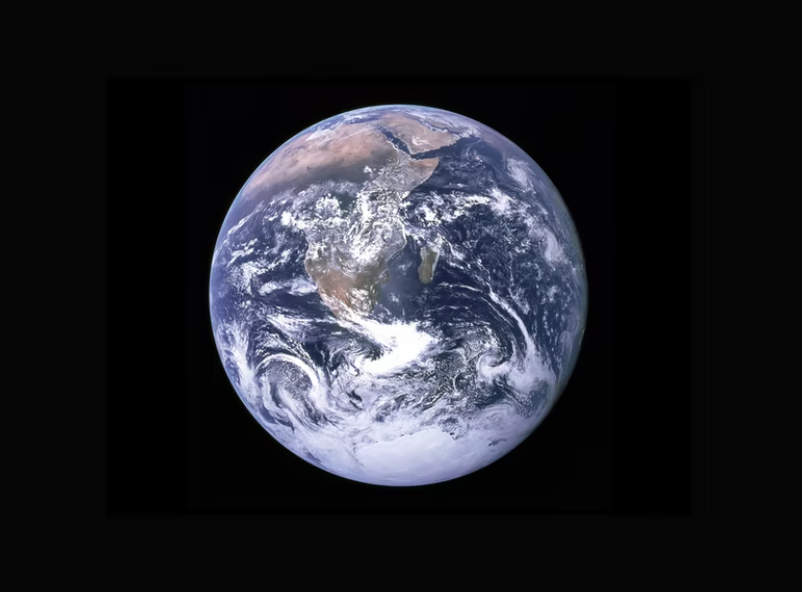 After a series of tense huddles, more than 24 hours into overtime, the gavel went down on a climate deal in Glasgow, UK at 7:41pm on Saturday. World leaders adopted the Glasgow Climate Pact, a package of decisions as the outcome of Conference of the Parties number 26 (COP26).
Before COP26, the planet was on course for a dangerous 2.7°C of global warming. Based on new announcements made during the Conference, Climate Action Tracker estimates the world is now on a slightly less dangerous path to between 1.8°C and 2.4°C of warming.
Parties have now agreed to revisit their commitments, as necessary, by the end of 2022 to put the world on track for 1.5°C of warming, maintaining the upper end of ambition under the Paris Agreement.
In order to deliver on these promises, COP26 agreed to a series of open-ended commitments, including to:
• Accelerate efforts towards the phase-down of unabated coal power and inefficient fossil fuel subsidies whilst recognising the need for support towards a just transition (disappointingly, ambitions to kill coal and toughen 2030 emissions targets were watered down in the final COP26 declaration).
• Complete the technical negotiations on the so-called Paris Agreement Rulebook, which fixes the transparency and reporting requirements for all Parties to track progress against their emission reduction targets. The Rulebook also includes the Article 6 mechanisms, which set out the functioning of international carbon markets to support further global cooperation on emission reductions.
• Text that commits developed countries to double the collective share of adaptation finance to a $100 billion annual target for 2021-2025, and to reach the $100 billion goal as soon as possible.
• Commit to a process to agree on long-term climate finance beyond 2025.
• Establish of dialogue between parties, stakeholders and relevant organisations to support efforts to avert, minimise and address loss and damage associated with climate change.
Probably one of the most significant events was the announcement by China and the US to strengthen their cooperation on climate action and accelerate emissions cuts this decade. The statement binds China to tackle damaging methane emissions and deforestation, while both countries have agreed to share technology and expertise on clean energy, decarbonisation and electrification.
Crucially, the statement notes both countries are committed to the Paris Agreement goal of limiting temperature rises to 1.5 degrees (stated by China as an "existential crisis") and conceded there was a "gap" between current policies and meeting that core target.
Amongst the flurry of pledges, a very encouraging one was the Global Methane Pledge, signed by 100 countries committing to reduce global human-driven methane emissions by between 130 and 230 megatons per year by 2030. Australia did not sign up to this one.
In fact, the Methane Moment Booth that hosted details of the Global Methane Pledge was located just around the corner from Australia's national pavilion which was embarrassingly filled with Santos sponsored exhibits such as the one shown below.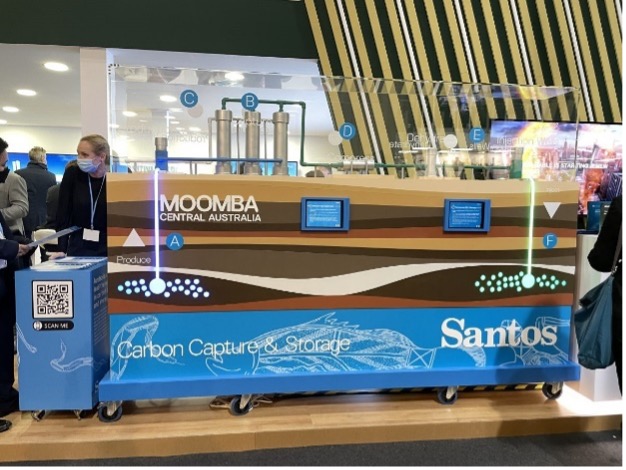 Delegates were stunned by Australia's pavilion, which included the banner "Positive energy the Australian way", an exhibit about carbon capture of oil and gas. "They seem to be here doing the bidding of the fossil fuel industry," the Climate Council's head of research, Dr Simon Bradshaw, told The New Daily from Glasgow.
It got more embarrassing for Australia when environment groups awarded Australia it's fourth 'fossil of the day' award at COP26 following the release of a "diabolic" electric vehicle strategy. "On top of their complete lack of progress on a worthwhile NDC 2030 update, or any remote plans to end fossil fuels, on the eve of 'Transport Day' at COP26, good old PM Scott Morrison has outdone himself again with an 'inaction plan' for EVs – in celebration of his love of gas guzzlers," Climate Action Network said.
However, fossil fuel connections weren't just hanging around the Australian pavilion. Global Witness assessed the participant list which was published by the UN at the start of this meeting. They found that 503 people with links to fossil fuel interests had been accredited for the climate summit.
This represents the largest single group of delegates, more than any single country (and doesn't include the ones that wormed their way into national delegations). The second largest group was the official team from Brazil with 479 delegates.
We will keep you appraised of developments following COP26. It will be interesting to watch progress on pledges to real action. The ultimate decider, however, may well be the finance industry, which is getting more fickle about fossil fuel investment, including even China.